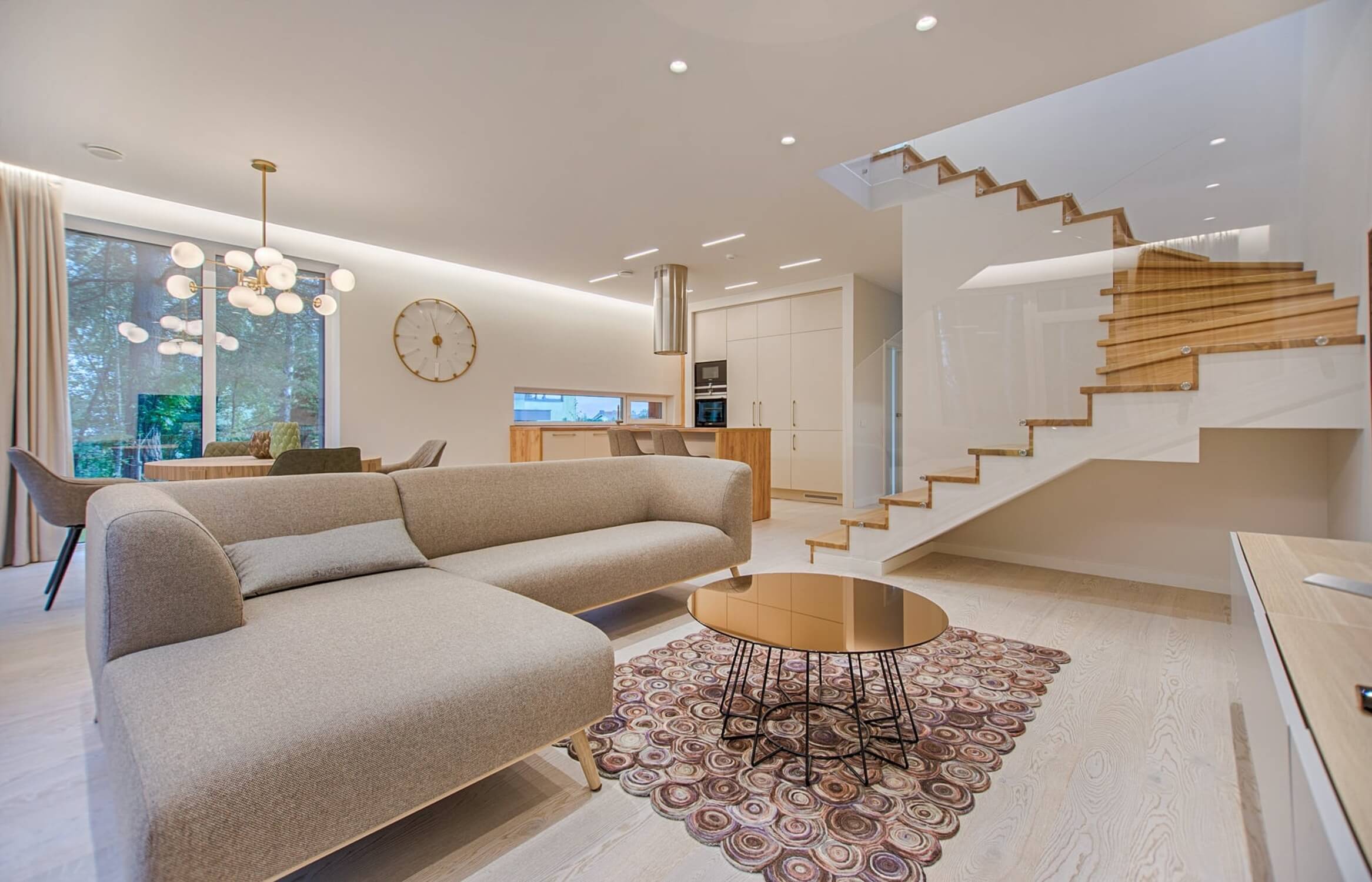 As a homeowner, it's only natural to look for ways to increase the value of your house. You never know when you might need to move or encounter an emergency that forces you to sell it. That being said, many factors come into play when trying to ascertain a house's market value. One of them is interior design. When people shop for homes, they pay attention to small details. That's why you should consider these popular trends when designing what your home looks like from the inside!
Geometric Doors
One design that is becoming increasingly popular is geometric doors. They rock a sleek and sophisticated feel that many people love. All you need to pull this off are rectangular pieces of glass as the door material. If it's not feasible for your home because of its weight, you can get creative and opt for a mirrored door.
Stone Sinks
If you like rustic or old-world themes, you might want to consider this trend. It's not for everyone, but stone sinks can be relaxing to the eyes with their dated features. This material might be heavy on the budget, but it definitely leaves an organic appeal that will surely catch anyone's eye.
Ceiling Wallpaper
Wallpapers have been slowly replacing paint as the primary trend these days. That said, ceiling paper is a great way to add flair without spending thousands on paint or an expensive designer chandelier. The best part about it? It's not permanent! If you're renting an apartment, don't worry if you need to change colors or patterns – just peel it off clean!
Black and White Kitchen
This one isn't entirely new, yet it continues to be a great way to inject life into your kitchen. Because of the stark contrast that B&W creates, it is perfect for adding a relaxing tint without making too many changes. A typical balance would be 70% white with 30% hints of black for tabletops and appliances. If black appliances are out of y our budget range, try using contrasting colors on cabinets and drawers.
Geometric Bathroom
Interior design trends come and go, but geometric bathrooms have been around for a while. This style usually had this eye-catching effect, so it's not a surprise why it remains relevant today. Using geometric tiles on your bathroom makes people appreciate its simplicity yet intricacy at the same time.
Red Furniture
Red furniture isn't common, but when pulled off correctly can make a stunning declaration. The aggressiveness of the color gives off an elegant and luxurious feel to any space without being too dramatic or flashy. Adding light shades to the mix dramatically emphasizes the authority of red, creating an aesthetic you won't find elsewhere.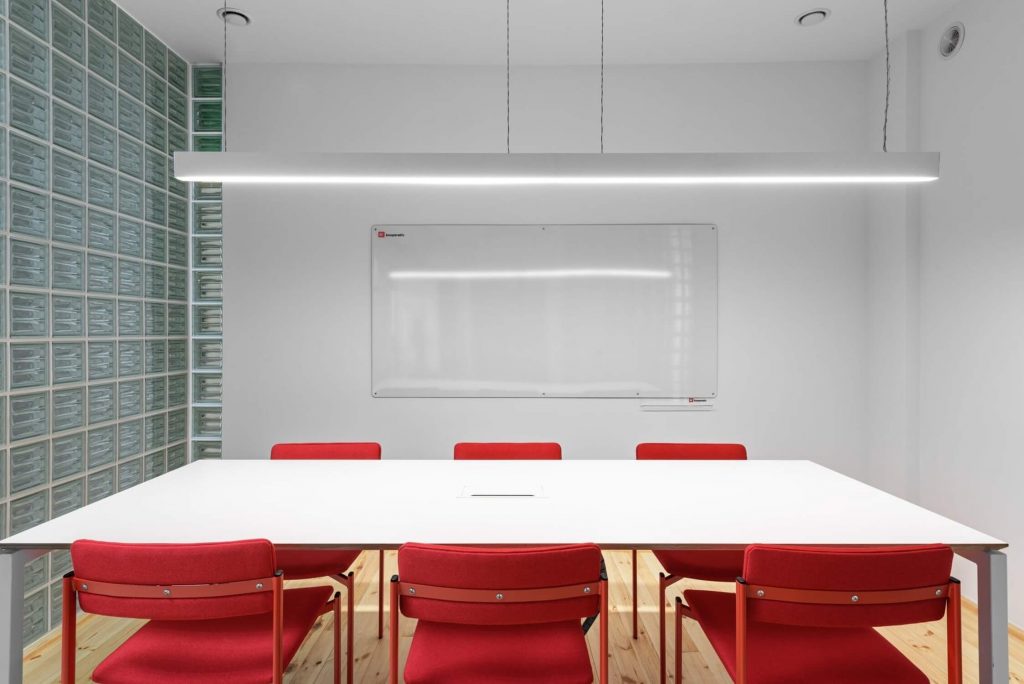 Velvety Theme
If you want your home to feel cozy, simple, and inviting, try incorporating velvety colors and furniture. This will give your space an elegant look while still feeling intimate. Think of it as when you wear a cashmere sweater—so soft! Match walls with upholstered furniture shaded with creamy whites or grays. Its neutrality won't overwhelm but provide some depth.
Iridescent Vibe
An iridescent accent is perfect for those who love staring at bright colors. This can be applied in various ways, such as accent pillows, mirror frames, or wall art that shines with an otherworldly tone. While it may not work for every section of your home, it works best for bathrooms and collection rooms.
Bold Typography
If you want to make a statement with your design, then go for bold typography. This trend is all about invoking powerful messages through wordy wall arts and neon signs. It can work well in social areas like the living room. Make sure you use inspirational or uplifting phrases to lighten up the mood.
Floral Patterns
Floral patterns have been popular for decades, and they're still going strong. From wallpaper to kitchen curtains, floral prints are excellent for taking charm to the next level. Keep in mind that there is a thing as too much, though, so be sure not to go overboard with it.
Marble Design
Looking for a luxurious vibe? Marble design is always a safe bet. It provides rich backgrounds and textures that undoubtedly speak of luxury. A stylish way to incorporate this trend into your home would be by using it on stone columns or adding it onto the fireplace mantel.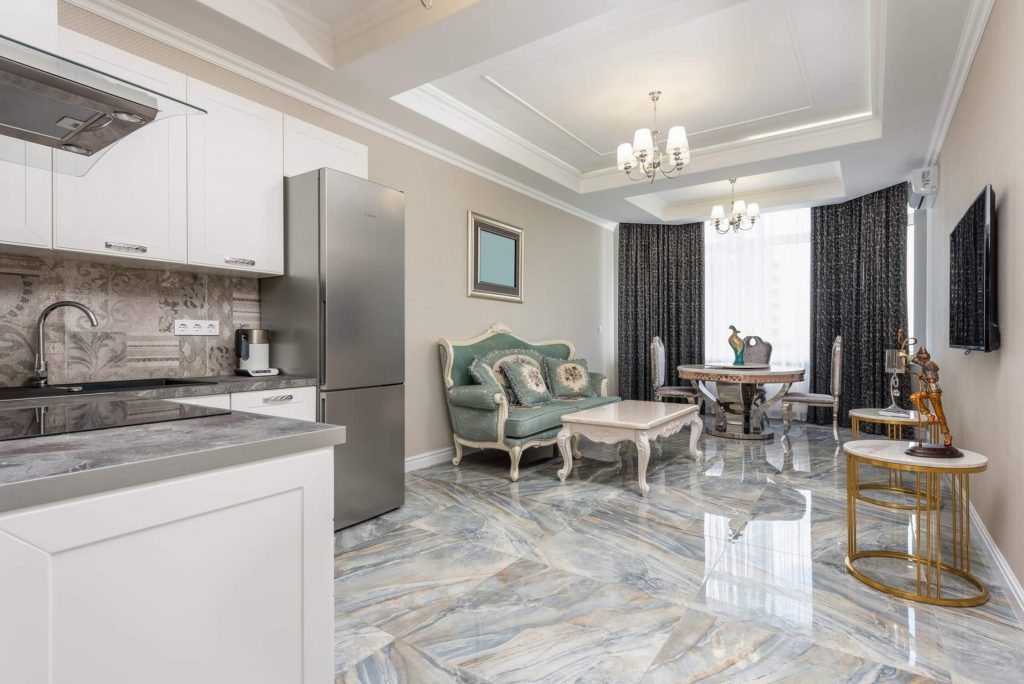 Conclusion
Interior design is more than just a necessity. It's an art. Whatever style or theme you choose, it would help if you can discuss it with an expert. Good luck!